We are proud to have the support for some excellent companies.

LifeSaver® water purifiers use state of the art water filtration technology to save lives after a natural or human led disasters and as effective long-term clean water solution, both for humanitarian and local communities around the world. LifeSaver purification technology essentially provides a physical barrier against viruses, bacteria and cysts. No chemicals or electrical power is required. We use their amazing C1 unit at basecamp to produce chemical-free water.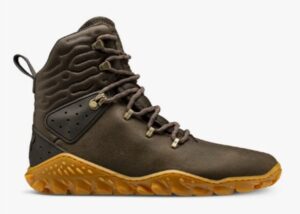 Vivobarefoot have partnered with us to make the ultimate boot for each of the four main global biomes. A B-Corp Certified business, Vivobarefoot uses the power of business to build a more inclusive and sustainable economy by bringing people closer to nature.
The Vivobarefoot ESCape range has already produced a fantastic boot for the Temperate environment, the  Tracker Forest ESC. There are also Jungle and Desert boot prototypes that are preforming incredibly well and designs for Frozen environment boots are in the pipeline.